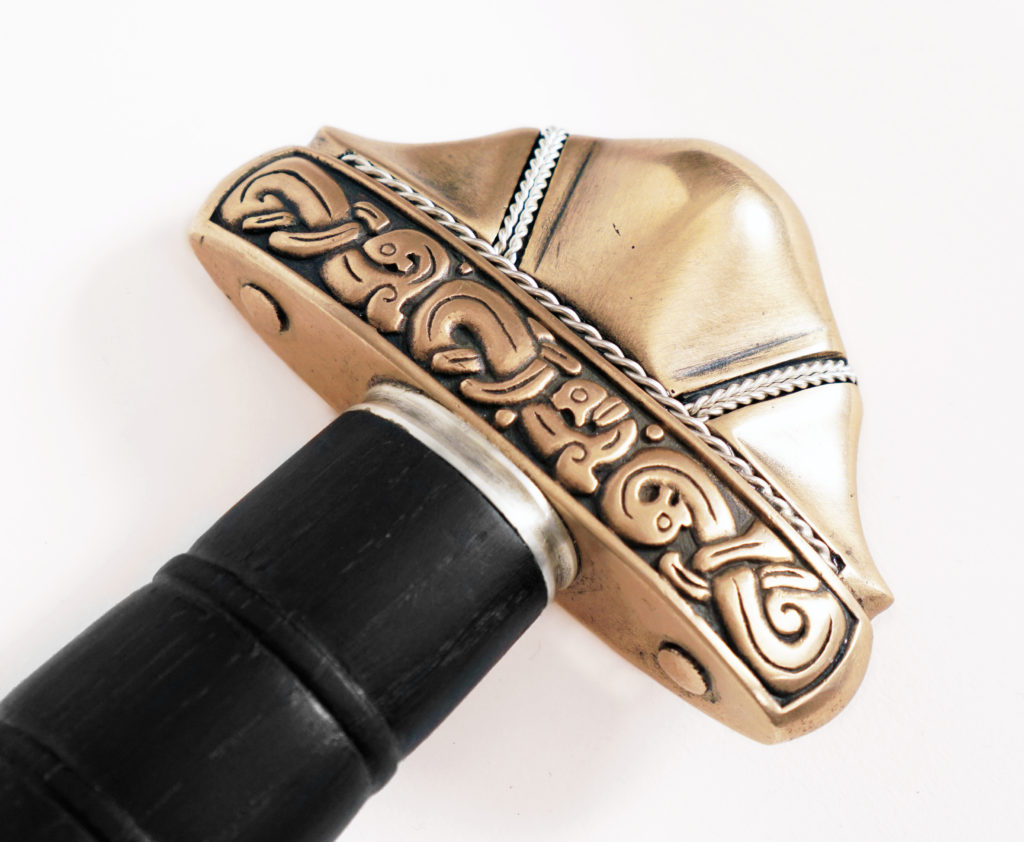 The Frostrune, the classic point-and-click adventure game inspired by Viking myth and legend, was released a couple of weeks ago to critical acclaim.
" The Frostrune speaks for itself and stands out amongst its competitors as a crowning achievement in the point & click genre. For those who enjoy playing Point-and-Clicks or those interested in Vikings or Norse lore, this is an experience well worth getting." – Matthew White, Opnoobs. 9/10
We're very proud!
It's time to pick a winner of The Sword! 
The master of adventure games himself, Tim Schafer, will draw the lucky winner of the sword! Make sure to enter the competition today for a chance to win!
Deadline for entering is Sunday 26th of February at 11:59 PM and you can do so here: http://thefrostrune.com/sword/
We'll announce the winner on Tuesday February 28!
For more about the making of the sword: http://www.grimnirmedia.no/the-making-of-tyrving-the-frostrune-sword/
For pictures of the sword:
Remember to buy the game on:
The App Store: https://itunes.apple.com/us/app/the-frostrune/id1067658337?l=nb&ls=1&mt=8
Google Play: https://play.google.com/store/apps/details?id=com.grimnir.frostrunethe
Steam: http://store.steampowered.com/app/513890/
Humble Store: https://www.humblebundle.com/store/the-frostrune